Signs You May Have a Fractured Jaw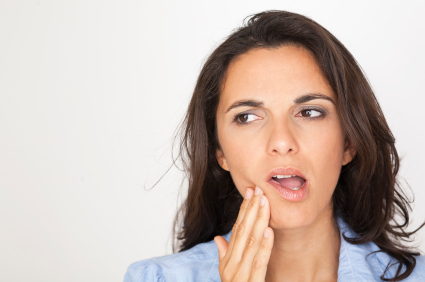 Your jaw plays an important role in your daily life. It allows to perform important tasks, including eating, speaking and breathing. When your jaw hurts, all of these crucial functions are affected, and can become exceptionally difficult.

Jaw pain can be the result of many different factors, including gum disease, impacted teeth, bruxism, TMD and even an undiagnosed fractured jaw.


What Causes a Jaw Fracture?
Your jaw can become fractured (broken) in any number of different ways:


| | |
| --- | --- |
| • | Falls |
| • | Car accident. |
| • | Sports-related facial injury. |
| • | Being hit in the face during a confrontation. |
Symptoms of a Fracture
It is possible to suffer a fractured jaw and not be aware of it at the time. But there are some symptoms that you can be on the lookout for if you have experienced any kind of facial trauma:


| | |
| --- | --- |
| • | Jaw pain. This is one of the most common symptoms. |
| • | Your teeth don't fit together properly. |
| • | Difficulty opening your mouth. |
| • | Difficulty speaking. |
| • | Swelling. |
| • | Numbness in the chin or lower lip. |
| • | Damaged or loose teeth. |
Fracture Vs. Dislocation
A dislocated jaw is different from a fractured jaw in that the joint becomes dislodged, even if only temporary. It can be just as serious, however, and it can be difficult to tell the difference. A dislocated jaw may present jaw pain, difficulty closing your mouth and possibly a misaligned bite.



What You Should Do


It is important that you seek medical treatment if you have suffered any kind of facial trauma, even if you think that you are fine at the time. Facial trauma will be examined by an oral surgeon, who is an expert in the diagnosis and treatment of issues in and around the mouth, including soft tissues, bone and teeth.

The surgeon will perform a comprehensive physical exam, and may order X-rays, in order to check the condition of your jaw. If a fracture is found, treatment can begin.

If you have experienced facial trauma, don't just brush it off if you think you're ok. Getting checked out now can help to avoid significant pain later on.

Please contact our office today if you are suffering from a fractures jaw.